1
« on: 22 May 2015, 12:02 »
A jobless agoraphobe, addicted to the man-made worlds of a distant descendant of the internet, has become targeted for assassination by forces beyond her understanding. With nobody she could really call an enemy or a friend, she must face the dangers of "meatspace", and survive a conspiracy that has invisibly ruled her entire life.

An agent of the city's all-seeing secret police finds himself blackmailed with the lives of the unborn children of his long-dead wife. Pushed to the limits by his deceit and his past, how far is he willing to go to save his legacy?

Follow their lives as a string of catastrophes threatens not only themselves, but everything they think they know about the city!
Buy now at Wadjet Eye!
LAUNCH TRAILER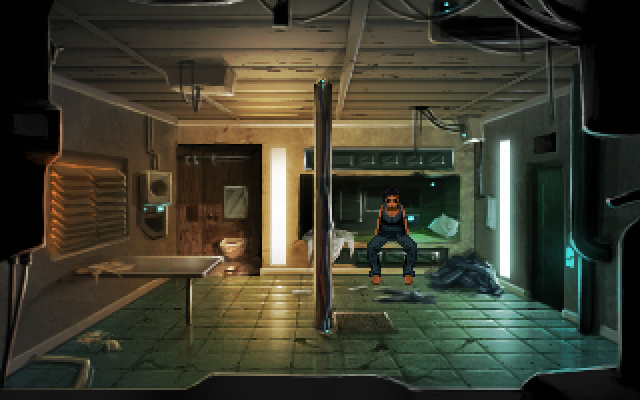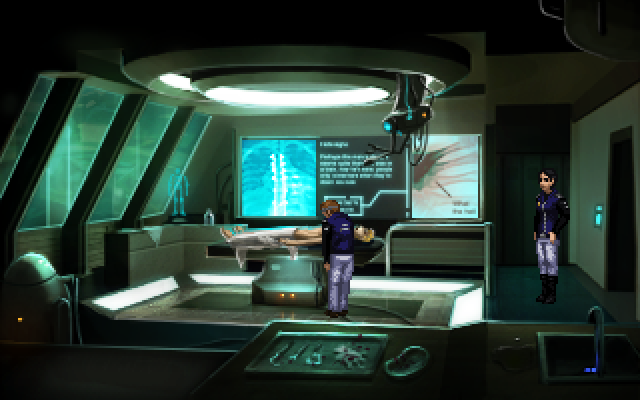 Based upon several of Technocrat Games' early projects, Technobabylon is a science-fiction mystery, inspired by the classics of speculative literature. Both a remake of the original three parts released in 2010/2011, and a continuation of the story over eight further chapters, the art talents of Ben Chandler (ThreeOhFour) and Ivan Ulyanov (Ilyich) illustrate a world coming to terms with cyberpunk lifestyles redefining what it means to be human. Nathan Pinard, audio artist for Gemini Rue, lends his musical talent to the project for a suitably atmospheric score.
The completed project will be commercial, and we have a delightful arrangement with Dave Gilbert and Wadjet Eye!
Follow us for updates on the project, or little bits of extra background about the world of Technobabylon:
-
Development Blog
- Twitter: @technocratgames
OUT NOW!